With a disease that is as widespread and pervasive as the Coronavirus, one inevitable challenge facing employers is how to address the return to work of employees who have suffered through it and survived. For that, the Centers for Disease Control and Prevention (CDC) has offered some good advice in a recently updated guidance.
You can download a PDF of the full 60-page guide by clicking here
The CDC guidance on when a person with COVID-19 may discontinue home isolation creates a more flexible standard that is hoped will assist employers and employees in dealing with absences during the ongoing pandemic.
According to the CDC, these new recommendations will prevent most, but may not prevent all, instances of secondary spread, point out attorneys Nicholas Hulse and Travis Vance of the law firm of Fisher Phillips.
According to the CDC's first option, employees who were not tested for the Coronavirus but who had symptoms and were directed to care for themselves at home may discontinue home isolation under the following conditions:
At least three days (72 hours) have passed since recovery, which is defined as resolution of fever without the use of fever-reducing medications.
The improvement of respiratory symptoms, such as coughing and shortness of breath.
At least seven days have passed since symptoms first appeared.
 If the employee is tested to determine if they are still contagious, they also can leave home after these three things have happened:
The employee no longer has a fever (without the use of medicine that reduces fevers).
Other symptoms have improved (for example, when the cough or shortness of breath has improved).
The employee has received two negative tests in a row, 24 hours apart, when the patient's doctor follows certain

 

CDC guidelines

.
"In all cases, follow the guidance of your healthcare provider and local health department," the CDC stresses. "The decision to stop home isolation should be made in consultation with your healthcare provider and state and local health departments. Local decisions depend on local circumstances."
In situations where an employee tests positive for the Coronavirus, the lawyers say the employer should inform the other employees that they were possibly exposed to the illness at work. At the same time, keep in mind that employers are obligated to maintain the confidentiality of the identity of the employee who tested positive under the Americans with Disabilities Act.
The decision to discontinue home isolation should be made along with these guidelines, while also considering the context of local circumstances, Hulse and Vance advise.
Get your Free Consulting
or Employee Leasing Quotes
Employer's Choice Solutions offers Professional Employer Organization services to help meet your unique needs.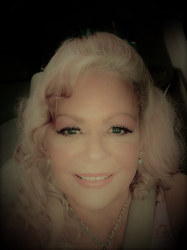 Latest posts by Joni Prose
(see all)