New York State and Washington D.C. have enacted legislation regarding paid time off to vote. The details of these new laws are summarized below.
New York
Nestled into the FY 2020-21 NY state budget is a revision to the statewide time off to vote law, which was revised in April 2019 to increase paid voting time for employees from two to three hours, regardless of whether an employee had sufficient time outside of work to vote. The budget provision reverts the election law back to its pre-April 2019 version, so now, effective April 3, 2020:
Employees are only eligible for voting leave if they do not have four (4) consecutive hours either between the opening of the polls and the beginning of their working shift or between the end of their working shift and the closing of the polls; and
Employees who do not have such a 4-hour window are only eligible to take off as much working time as well, when added to their voting time outside working hours, enable the employee to vote, up to two (2) hours of which time must be without loss of pay.
The law also changes the time frame for employees to request paid time off to vote back to its pre-April 2019 version. Now, employees must request time off to vote between two and ten working days before the election. Employers are still required to post a notice regarding the law at least 10 working days before every election.
District of Columbia
The District of Columbia enacted the Leave to Vote Amendment Act of 2020 which, once funded by the D.C. government, will grant all D.C. employees paid leave to vote in person. Upon an employee's request, an employer will be required to provide the employee at least two hours of paid leave to vote in person in any public election in the District. Employees ineligible to vote in D.C. will also be eligible to receive two hours of paid leave to vote in person in any election run by the jurisdiction in which the employee is eligible to vote.
The new law broadly defines "employee" to include all employees eligible to vote and covers every "employer" (though the law is silent on its extraterritorial application). Employers can require that employees requesting time off to vote to provide notice a reasonable length of time in advance, and does not address the amount or form of notice required. Similar to other paid voting leave laws, the D.C. law will permit employers to specify the hours during which an employee may take voting leave, including taking leave during an early voting period instead of on the actual day of the election.
Employers are prohibited from: (1) deducting from an employee's salary, wages or accrued leave for paid voting leave; (2) interfering with, restraining or denying any attempt to take paid voting leave; and (3) retaliating against an employee for taking paid voting leave. In addition, the law will provide students a two-hour excused absence to vote in person.
The law will not go into effect until its fiscal effect is included in an approved budget and financial plan; until then it is considered unfunded and, therefore, not in effect. Each employer will be required to post a notice in a conspicuous place that includes an easily understood description of the new law, which will be developed by the D.C. Board of Elections. The D.C. Board of Elections will also be issuing regulations interpreting the law.
Get your Free Consulting
or Employee Leasing Quotes
Employer's Choice Solutions offers Professional Employer Organization services to help meet your unique needs.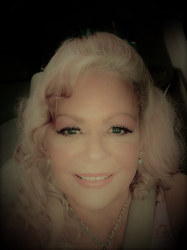 Latest posts by Joni Prose
(see all)