OSHA has the right to inspect your workplace. What might trigger an inspection? OSHA prioritizes inspections, according to the most hazardous workplaces, in the following order: 
Imminent danger. These are hazardous situations that can cause death or serious physical harm.
Severe injuries and illnesses. The employer must report these incidents promptly to OSHA, which then carries out the inspection.  
Employee complaints. OSHA encourages employees to report health and safety hazards or violations.
Referrals. This inspection occurs when a government agency, other organization or individual, or the media has reported a possible hazard at your workplace.
Targeted inspections. OSHA intentionally targets certain industries or job sites that have a high rate of injuries and illnesses.
Follow-up inspections. OSHA's goal here is to see whether the employer has abated the hazards for which it was previously cited.
Note that in most cases OSHA does not give employers advance notice of inspections. Exceptions to this rule might include imminent danger situations and inspections that "can most effectively be conducted after regular business hours."
How can employers best handle an inspection?
Businesses covered by the OSH Act should have a plan for dealing with potential inspections. Having a plan will increase your preparedness and reduce the chance of panic should an inspector show up at your facility. Among other things, the plan should specify who at your worksite is responsible for dealing with inspections.
When the inspector arrives, make sure you obtain his or her credentials, which can be verified by calling the closest OSHA office. Be cooperative, but do not volunteer information. The last thing you want is to alert the inspector of issues he or she didn't know about. Therefore, respond only to questions asked. 
What are the penalties for noncompliance?
If the violation is "de minimis" — meaning it's a technical violation that has no direct effect on employee health or safety — then OSHA will not issue a citation. That aside, OSHA has maximum penalties for violations that fall into the following categories:
Serious violation — there's a significant chance that death or serious physical harm could occur, and the employer should have been aware, or was aware, of the hazard.
Other-than-serious violation — the violation directly impacts employee safety and health but probably would not lead to death or physical harm.
Willful or repeated violation — the employer intentionally and knowingly or repeatedly violates OSHA's rules. 
Failure to abate — the employer failed to correct a previously cited violation.
Civil money penalties for these violations are adjusted each year. A serious violation can run over $12,000. However, willful or repeated violations can run into the six figures for each violation.
There's a lot more to OSHA inspections, so be sure to do your research and seek appropriate legal counsel.
Get your Free Consulting
or Employee Leasing Quotes
Employer's Choice Solutions offers Professional Employer Organization services to help meet your unique needs.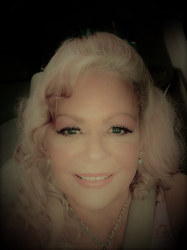 Latest posts by Joni Prose
(see all)