When a hurricane sweeps through an area, the devastation to the community can be overwhelming.
How your business prepares your people for impending damage and responds to community needs in the aftermath of a storm has far-reaching consequences.
Whether you're a small, independent shop or a larger enterprise, you have a responsibility to protect your people and and there is a benefit in helping to restore your community. The concept of Corporate Social Responsibility (CSR) can be found in many mission statements across industries. 
Supporting the larger community will strengthen your organization's brand as a trusted leader by employees and customers alike.
What is Your Corporate Social Responsibility During Hurricane Season?
Also referred to as "corporate citizenship," Corporate Social Responsibility is a business model that promotes community accountability. This can apply to the business itself including all staff and personnel, to stakeholders, and to the surrounding community.
When a damaging hurricane makes landfall, there are financial, social, and environmental repercussions. The role a business plays throughout an emergency can have far reaching positive benefits.
Some ways a business can support its community during a hurricane:
Hurricane Preparedness Plan: Developing a proactive hurricane preparedness plan with explicit instructions helps protect your people and their loved ones.
Mass Notification System: Investing in emergency communication software allows you to quickly and easily notify employees and the public.
Philanthropic Activity: Contributing time and money to help your community recover, especially when victims need resources, builds trust in your business and consumer confidence.
The benefits of supporting your community in the aftermath of a hurricane will have a lasting impact. Participating in philanthropic work, for example, has the added bonus of painting your brand in a positive light.
Duty of Care During Hurricane Season
Beyond the social and ethical obligation a business has to its employees, there is also the concept of duty of care. Every business has a legal responsibility to avoid behaviors that could put their employees in harm's way.
Also known as "business judgment rule," duty of care requires management to make decisions that are in the best interest of their people. While the laws vary by state and country, it's best to familiarize yourself with specific laws in every area your employees might be working.
An organization can ensure they're fulfilling their duty of care by planning ahead, investing in a reliable emergency notification system, and going above and beyond to ensure the safety of every employee throughout a crisis.
Business Best Practices for Hurricane Season
A hurricane presents businesses with an opportunity to boost company morale, test and reinforce safety protocols they have in place. But management might wonder what specific actions their organization can take to meet these goals.
While the following best practices are by no means an exhaustive list, they do provide businesses with a helpful starting place for employee and community engagement throughout a hurricane:
Emergency Response Plan: Prepare your business for a hurricane ahead of time. Even if your business isn't in a hurricane zone, a plan is useful in any emergency and will ultimately benefit your people and community.
Effective Messaging: Communicate your plan across the organization including staff, customers, and the wider public. Again, emergency notifications with two-way messaging help keep everyone safe, informed, and connected. 
It may be helpful to look into other ways to communication in case cell towers go down if that is your only method of communication. Even something like walkie talkies, with a range of approx. one mile, would still provide communication to a centralized area where common communication methods were not available.  
Testing: Run tests to ensure your safety measures are up to date and make necessary improvements based on the results.
Focus in the Larger Community: Response in the aftermath of a damaging hurricane isn't just about your assets—it's about all of the people you serve. Supporting the larger community will strengthen your organization's brand as a trusted leader by employees and customers alike.
In addition to the main buckets above, there are also specific actions every business can take if a hurricane strikes. Providing shelter, taking donations, delivering medical supplies, and lending a hand with recovery efforts are a few ways an organization can respond to a hurricane with a community-centric focus.
Get your Free Consulting
or Employee Leasing Quotes
Employer's Choice Solutions offers Professional Employer Organization services to help meet your unique needs.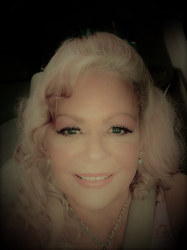 Latest posts by Joni Prose
(see all)