Remember the days when the word Corona elicited thoughts of light banter and social gatherings?
First of all, I sincerely hope that those reading this are safe and healthy, with your families intact along with your emotional health.
This global Covid-19 crisis is proving to be a nightmare for many: Those at risk, those who have lost their jobs, and those employers who have had to make tough decisions.
Businesses that are partnered with a PEO have found themselves better equipped to deal with this unprecedented situation. They have a wealth of information and advice available to them at no charge, with access to their providers' specialists in the fields of HR, compliance, benefits, and payroll.
Here's how businesses are benefiting from being with a PEO during the COVID-19 outbreak:
HR and compliance advice
From the start, when COVID-19 first began rearing its ugly head in the U.S, PEO providers were inundated with calls for HR advice. Here's a sampling:
"How can I keep my workforce safe in a compliant and financially viable way?"
"What should I do if an employee tested positive for Covid-19?"
"Will layoffs or furloughs get me into legal trouble?"
"Do I have any other options to help keep my business afloat other than laying off employees?"
At the time of this writing, when most of America's workforce is working remotely, and the difficult decisions regarding terminating employees have mostly been made, PEO's HR representatives have been receiving different sorts of calls. A sampling:
"How do I support my team while they are working remotely?"
"Can I expect productivity while my employees are working from home?"
"How can I help my employees feel like part of the team?
The advice received from these HR experts are helping remotely run businesses weather the storm.
Assistance with government relief programs
When the federal and state governments began offering relief programs, those with a PEO were the first to become aware of the programs available to them and how to access these programs. To their credit, PEOs realized the responsibility this crisis was presenting them, and they sprang into action, helping their clients make sense of the many programs available and their rules for eligibility. They built technology-rich with resources, which summarizes intricate regulations and provides links to application forms, and other Covid-19 relief resources.
Day by day, the rules of these relief programs are evolving, necessitating constant updates on these newly built sites. PEOs are doing their best to ensure that their customers are getting the most up-to-date information. Their specialists are on call, offering advice on which action plan is best suited for each individual client, and ensuring that they have the documents needed to apply for relief.
Paperwork headaches eliminated
When it comes to the headache of filling out forms, especially government forms, and making sure they are done correctly, most people are happy to pass them on responsibility. Terminations, furloughs, unemployment claims, and COBRA administration are all carried out on the clients' behalf (unfortunately, a common occurrence at this time).
Health Benefits
We all know that for our workforce to stay productive we need them to remain healthy. PEOs are doing their best to help keep employees and their families healthy at this frightening time. Telemedicine, something that was previously obtainable from just a few PEO providers, is now offered by almost all PEOs. Some are at present even providing this extra service free of charge and with no copays.
Another change, the icing on the cake, in my opinion, is that PEOs are allowing furloughed employees to keep their health benefits and are offering low-cost insurance options to employees that have been dismissed or furloughed. And the cherry on top? They are permitting employees to enroll in a health insurance plan now, even if they are outside of the enrollment period.
Education and Resources
PEOs have been hosting (and continue to host) webinars ranging in topic from mental health to COBRA to government relief programs to help the impact of this crisis on their clients be as minimal as possible.
For those CEOs reading this who are already partnered with a PEO, I hope this article has managed to raise your spirits at this difficult time, with the knowledge that you have made the right choice. And for those readers that have not yet opted to join a PEO, this article may just be the proof you need that a PEO partnership is the way to go.
Employer's Choice Solutions is here to help you navigate the waters of selecting the best PEO for your business. Our many services will make your PEO experience that much better. 
Get your Free Consulting
or Employee Leasing Quotes
Employer's Choice Solutions offers Professional Employer Organization services to help meet your unique needs.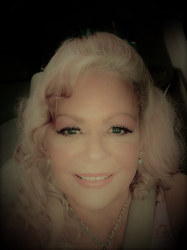 Latest posts by Joni Prose
(see all)