Are you tired of juggling multiple tasks in your small business? Are HR and benefits administration taking up too much of your precious time? It's time to discover the magic of Professional Employer Organizations (PEOs)! These superheroes of the business world offer incredible services that can supercharge your HR and benefits game. From streamlining processes to providing expert guidance, PEOs are here to transform your business and take it to new heights!
Supercharge Your HR & Benefits Game with PEOs!
Imagine waving a wand and having all your HR and benefits worries disappear! With PEOs, this fantasy becomes a delightful reality. These dynamic organizations act as a one-stop-shop for all your HR needs, providing payroll administration, employee benefits, and risk management. By partnering with a PEO, you can say goodbye to the tedious tasks that consume your time and focus on what truly matters – growing your business!
The power of PEOs lies in their ability to handle complex HR tasks easily. They have access to comprehensive HR management systems and a team of experts who understand the intricate details of employment regulations. From onboarding new hires to managing employee performance, PEOs can efficiently handle it. With their support, you can ensure compliance with labor laws and free up your time to concentrate on strategic business decisions.
Discover the Magic of PEOs: Transform Your HR & Benefits!
Want to take your business from ordinary to extraordinary? It's time to discover the magic of PEOs! These enchanting entities streamline your HR processes and offer incredible employee benefits packages. In today's competitive job market, attracting and retaining top talent is crucial, and PEOs can help you do just that. They offer access to a wide range of benefits, from health insurance to retirement plans, at competitive rates. By providing these enticing perks, you can create a workplace that truly stands out and empowers your employees.
But the magic doesn't stop there! PEOs also have the power to transform your business's risk management game. With their in-depth knowledge of compliance requirements and focus on employee safety, they can help you navigate the complex world of workers' compensation and unemployment insurance. By mitigating risk and ensuring a safe work environment, PEOs provide peace of mind and shield you from legal headaches.
Unlocking the Power of PEOs: Elevate Your HR & Benefits Game!
Don't let HR and benefits administration prevent you from achieving your business dreams. Embrace the magic of PEOs and watch your business soar to new heights! From streamlining your HR processes to offering attractive employee benefits packages, PEOs have the power to transform your business. So why wait? Unlock the power of PEOs today and elevate your HR and benefits game to a new level!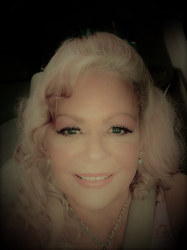 Latest posts by Joni Prose
(see all)